Escape to your Inner Kozy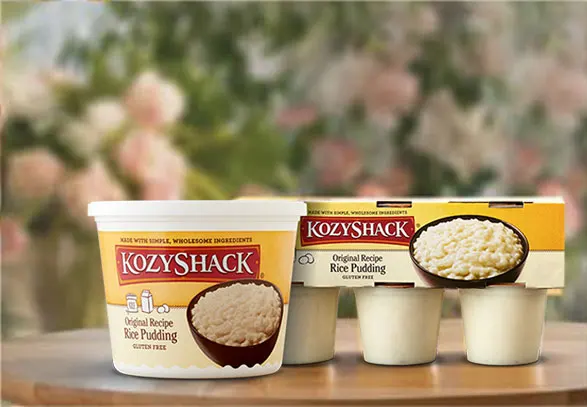 Kozy Shack® Pudding is more than just a delicious and satisfying snack. It transports you to a place where comfort surrounds you with each delicious bite. Welcome to the most comfortable place imaginable, your Inner Kozy. Escaping to your Kozy place is always just a spoonful away.
LEARN MORE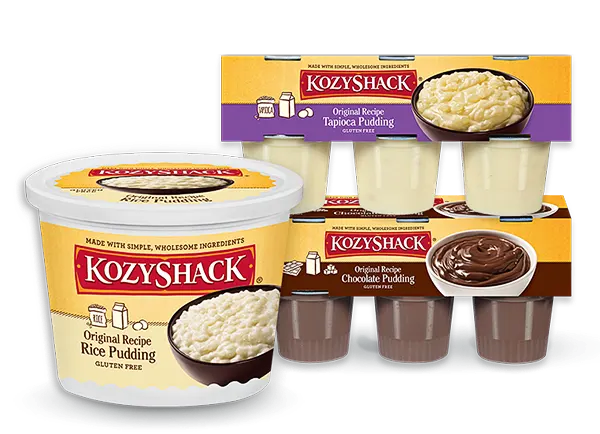 Original Puddings
Made with simple ingredients. Taste the pudding that's deliciously comforting.
Simply Well® Puddings
Treat your tastebuds to Simply Well® Pudding. Unless, of course, you're not into delicious, 90 calorie pudding.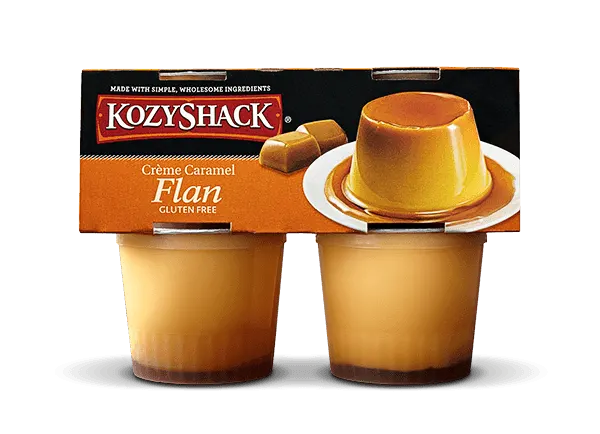 Flan
Both delicious and easy to make. Just flip the cup upside down.